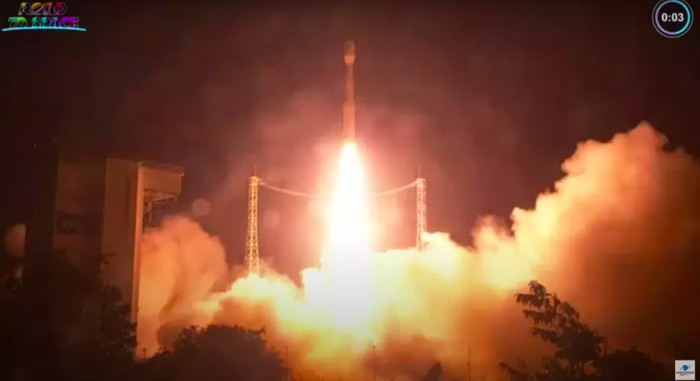 The second mission of the new European rocket Vega C did not go as planned. The launch failure resulted in the loss of the two satellites it was carrying.
Vega C, which launched from the European Spaceport in Kourou, French Guiana on Tuesday (20/12) local time, carried two satellites for the Airbus Pléiades Neo Earth imaging constellation.
The first stage of the rocket, known as the P120C, performed its duties successfully, but the second stage, called the Zefiro 40, failed to operate.
"Anomaly occurred on the Zefiro 40 about 2 minutes and 27 seconds after takeoff, ending the Vega C mission," said a representative of Arianespace, the French company that operates Vega C. "Data analysis is ongoing to determine the reason for this failure," they added, according to Space.com.
Vega C was developed by the European Space Agency (ESA) and operated by Arianespace. The 35-meter, four-stage rocket is a more powerful version of Vega, which made its first flight in 2012. Vega C can carry about 2,300 kilograms of payload to a distance of 435 miles in a high Sun-synchronous orbit (700 kilometers).
The two lost space vehicles, Pléiades Neo 5 and Pléiades Neo 6, both weighed 1,977 kilograms. Both were headed for a Sun-synchronous orbit, where they were to complete the Pléiades Neo Earth imaging constellation.
"This constellation consists of four identical satellites, built using the latest innovations and technological developments from Airbus, and allows for imaging of any point on the world several times a day with a resolution of 30 cm," Arianespace wrote in a mission description of Vega C.
Previously, a launch failure also occurred with China's first methane-fueled rocket, launched into orbit on Wednesday (14/12).
To make matters worse, the failure of the rocket, known as Zhuque-2, resulted in the loss of 14 satellites for China.